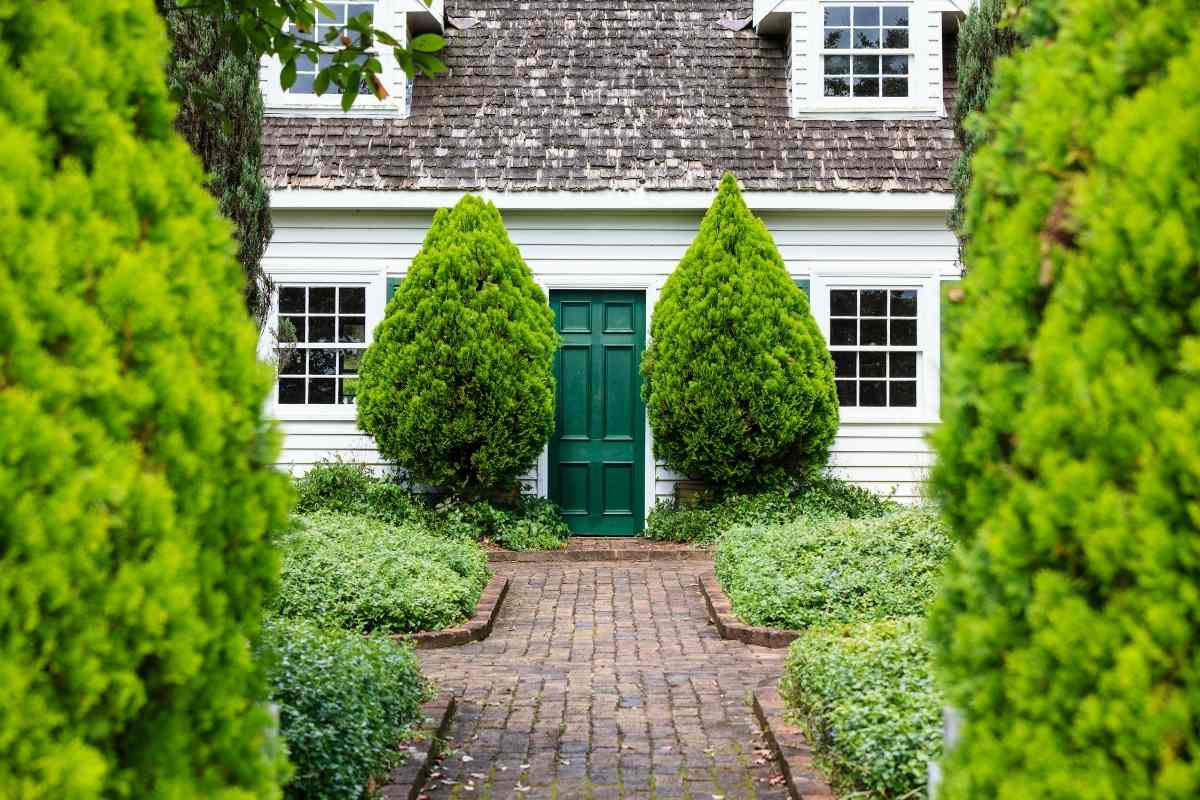 About Backyard cottage ADU
Backyard cottages are a type of accessory dwelling unit (ADU) that can be built in your backyard. They are a cozy small house that can be used as an affordable alternative to urban and suburban housing, or to provide accommodation for visiting family members or guests. They may also be rented out on a short-term basis to generate additional income. This detached single-family home is legally permitted and built to current building codes.
If you're looking to optimize the use of your land or want to build some cottage or a guest house, we've got plethora of design schemes and styles from contemporary to sleek and minimal.
One benefit of building a backyard cottage is that it provides more privacy than traditional rental units because they are located outside the main house. This means your guests won't feel like they're staying with strangers and will be able to come and go more freely without being noticed.
Get a handy home office, workshop, or a rental unit with our spectacular backyard cottage designs that are under 1,000 sq. ft area.
Here's a contemporary-styled backyard cottage that we've just completed few weeks back. It has got an area of around 287 sq. ft. So, it's a micro-cottage style having L-shaped compact kitchenette. We've got its living and sleeping area combined with an awesome full bath.
The clients had asked for an affordable vacation home and we've keep the things simple, minimal, yet effective. With its equal parts charming and cozy, the design can make anyone feel like at home. The design offers traditional prints, cozy furnishing, and invitingly compact furniture. It's hardwood floor and wood furniture; gives an updated look of a southern style scheme.
So, if you're also looking to have such a backyard cottage; here're some design schemes you can opt:
Country feels – More of a rustic and homey design – It features space glowing with a light and airy atmosphere. More of a cozy and bright cottage designs.
Vintage – Antique & Retro design – A style that offers beautiful views both from inside and out. With compact furniture and antique-styled décor; the design is set to stand the test of time.
Coastal design – Love being near sea? Get sea-inspired details
The design comes with décor scheme that depicts the coastal design. With painted cedar board exterior, it's all set to stand up the sea breeze.
English – surrounding by fragrant rose gardens – It offers a perfect sanctuary for your guests. With captivating décor scheme and spectacular views of the outdoors; it's best for backyardcottages.
So, what design you'd prefer for your next project? Let's discuss it today.