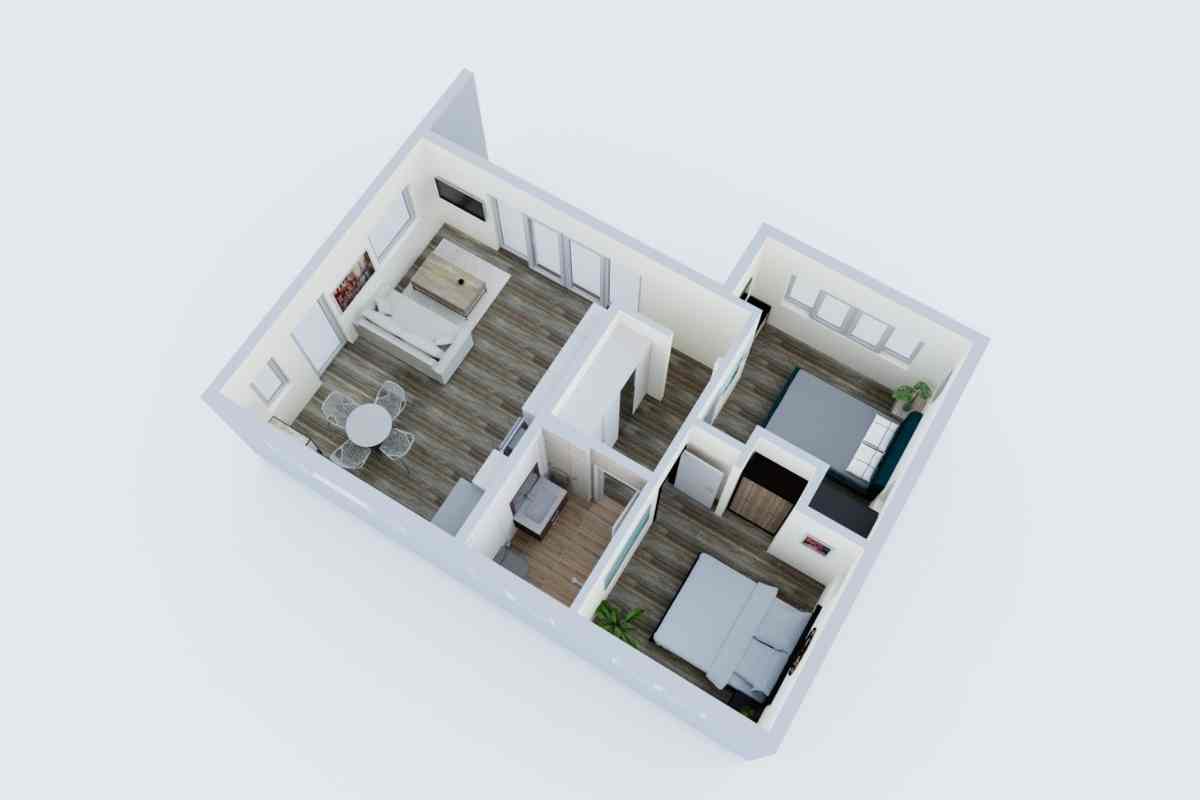 Backyard Homes: 750 SF ADU
This is the best size of an ADU if you are watching the budget – it allows to minimize impact fees while having enough space to house a family.
As housing costs continue to increase, homeowners are searching for cost-effective ways to expand their living space without breaking the bank. One solution may be constructing an Accessory Dwelling Unit (ADU), which offers cost-effective accommodation for family members or renting it out for additional income - or just creating additional space altogether.
Are You Building an Affordable ADU (750 SQ FT ADU) on a Budget? Here Are Some Tips To Get Started:
Design an Uncomplicated ADU: For optimal cost efficiency when creating an ADU design, keeping things straightforward can help keep costs under control. Use a straightforward floor plan and forego any complex roof lines or architectural details which might add extra costs.
Prefabricated units: Prefabricated ADUs may provide more affordable solutions since they're built off-site before being delivered directly to your property for installation. Plus, installation should take less time, which could save on labor costs.
Consider alternative building materials: Traditional building materials like wood and concrete can be costly. Instead, look into more cost-effective and eco-friendly alternatives, like shipping containers and bamboo as more sustainable solutions that may save both money and the planet.
Install energy-saving features: By investing in energy-efficient features like LED lighting, low-flow toilets and appliances with energy saving technologies such as energy star, you could help lower your energy bill over time and save yourself money in the form of reduced bills and costs in
the future.
Consider shared spaces: If you're building an ADU for family members, shared spaces such as a laundry room or outdoor patio can help lower costs while creating a sense of community and creating the feeling that this home truly belongs.
Limited budget equals unlimited possibilities
With an ADU that spans 750 square feet, there is ample room to customize and personalize the space to make it truly yours. Here are a few ideas to turn it into the home of your dreams in your backyard: By opening up your living space to allow more natural light into the ADU, creating an open concept living area, you can make your ADU feel larger and more airy. Additionally, removing walls will let in more natural light allowing it to fill every corner and corner, creating an airy atmosphere in which to live. Flooring: Add unique flooring options such as stained concrete or patterned tile to make your space feel unique and add texture with rugs or carpet tiles for an inviting atmosphere.
Custom Cabinetry: Custom cabinetry can make your space feel more personalized while also helping maximize storage capacity. Add features like soft-close drawers and pull-out pantry shelves for optimal functionality in the space.
Furniture With Multiple Purposes: Making use of multi-functional pieces such as sofa beds or Murphy beds is an effective way to maximize space while offering plenty of hosting options.
Customized Decor: One way to make your 750 square foot backyard home truly feel like your own is through personalized decor. Add artwork, family photos, and unique accent pieces that reflect your individuality to truly make your space yours.
Outdoor Living: Don't neglect your outdoor living space! Be sure to include elements like cozy seating areas, an outdoor kitchen or fire pit to create an inviting and comfortable outdoor living environment.
Time to call experts
Follow these tips to build a budget-friendly 750 SF backyard home that meets both your needs and your budget. If you need assistance getting started, feel free to reach out to a reliable ADU builder, who can guide you through the process while suggesting ways to save money without compromising quality or comfort.