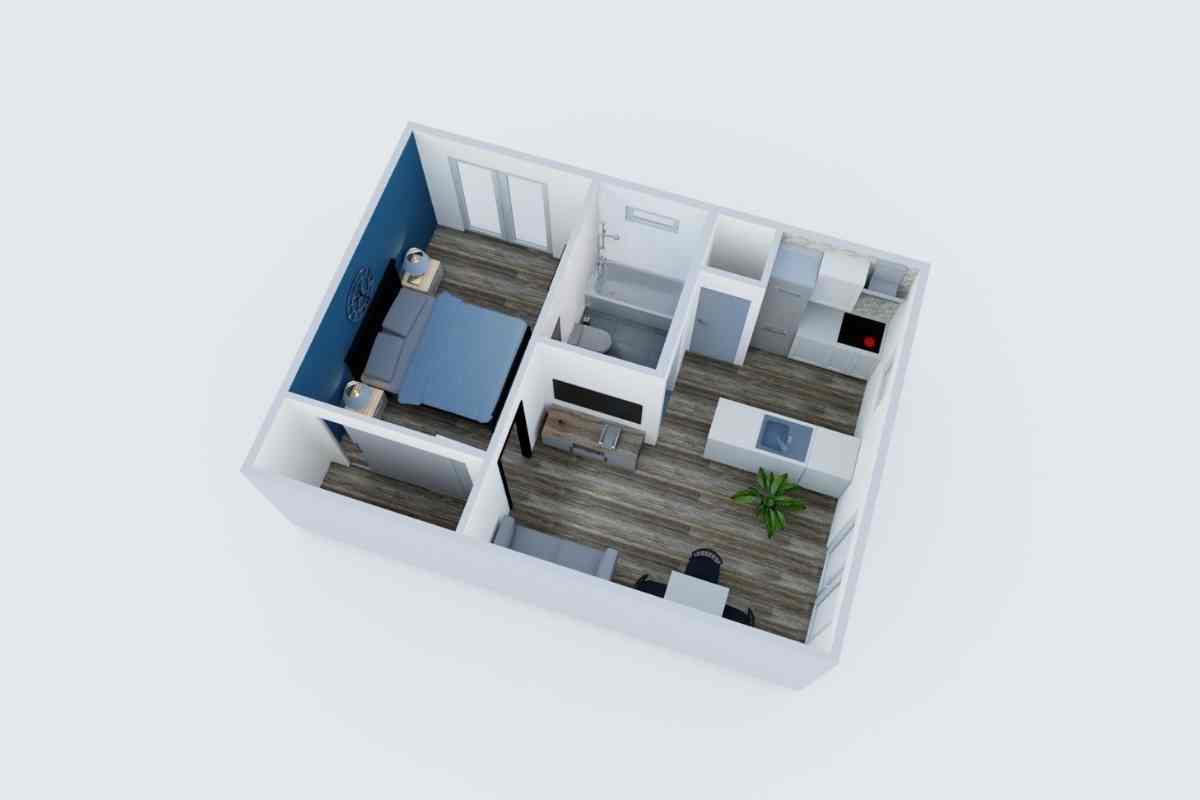 Backyard Homes: Studio ADU
Do you have a limited space in your lot but still wants to have an ADU? The studio ADU might be a best option. This small, self-contained living unit can be a multipurpose space that can serve as a bedroom or living room with a separate bathroom or a small kitchenette.
Studio ADU are ideal for homeowners who're looking to have a small rental units, guest houses, or living space for aging family members.
It's a perfect way to maximize the use of your space. It can easily fit in tight urban spaces and on smaller lots. ADU studios are an affordable option to add extra living space without the expense of building another house or property.
Just like other types of ADU, studio ADU can be your source of additional income stream through rental property or use as a guest house. You can easily customize the size, plan, and design of the ADU to best fit your needs. You can add a special accessibility feature if you want to or design a more luxurious living space.
SFBayADU is your one-stop solution for all your ADU studio construction needs. We're a team of highly talented and experience professionals who'll work from design till finishing to give you a perfect studio. We never hesitate to go that extra mile in order to bring your vision to life and earn admiration.
Designing an ADU Studio
There are numerous factors that must be considered when designing an ADU studio, but at SFBayADU we believe in taking an individualized approach that takes your individual needs and preferences into account. We offer design options from modern sleekness to traditional coziness to fit any budget and taste imaginable.
Layout Ideas
A Studio ADU may include an open-concept design featuring a living and sleeping area combined, separate kitchenette or full kitchen, bathroom with bathtub or shower and storage built into walls for additional sleeping space and an outdoor patio or deck for additional living space. We may also add features like built-in storage cabinets or built-in loft beds.
Studio ADU Bathroom Design
Bathroom design is an integral component of an ADU, but especially so in studio apartments where every inch counts. Our team of designers can assist in choosing a layout tailored specifically to your needs, whether that means opting for compact facilities with shower only or larger ones with tub and more storage.
Affordable Living
One of the greatest advantages of an ADU studio is its affordability. By creating a compact living space on their property without exceeding budget, homeowners can add extra living space without breaking their savings account. In addition, studio ADUs may generate rental income or serve as private spaces for family or guests.
Even for properties with tight property spaces, studio ADUs may provide the ideal solution. Our team can work with you to design a space that blends in seamlessly and takes advantage of every inch of available space on your property.
Time to call experts
At SFBayADU, our mission is to deliver high-quality yet cost-effective ADU studio construction services for our clients. We're offering 5-star services and we take great pride in our craftsmanship and attention to detail. Our team is always ready to work closely our clients throughout the building process in order to transform their vision into reality.
So, call use today and let's discuss some great aspects about your future dream ADU.