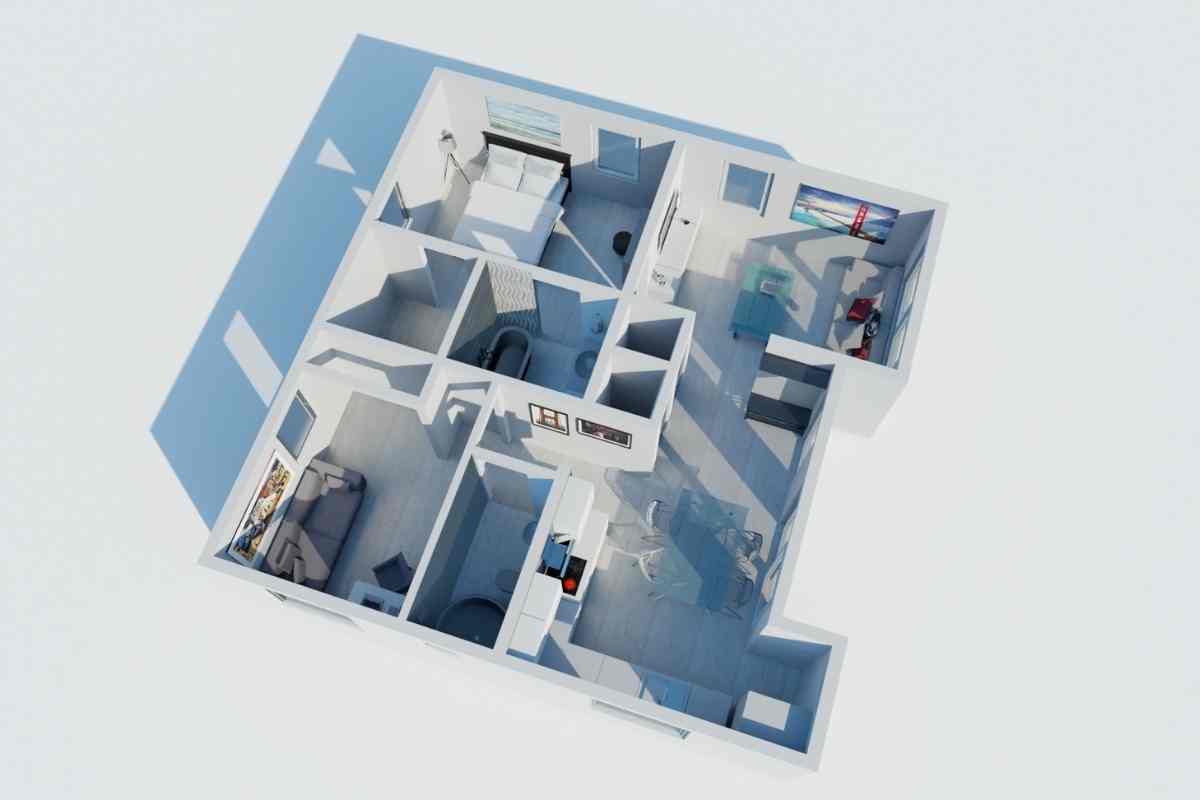 Backyard Homes: 1000 SF ADU
If you're looking for an ADU with over 1000 square foot of covered area, you've got plenty of options at hand. You can use these options to create a perfect combo of space and style. By using the flexibility and versatility of space in mind, you can easily different luxurious am entities keeping in view the purpose of constructing an ADU.
So, if you have that much space for an ADU, we're offer exceptional trendy design options that let you achieve an ADU of your dream. You won't have to sacrifice on style or comfort. Our exceptional ADU's for over 1000 square feet are luxurious units with plenty of flexibility in floor plan as well as material choices.
In this article, we'll delve deep into what makes our services pertaining to 1,000 square foot ADU are special and we'll see how SFBayADU works to get your vision to life.
Why SFBayADU?
At SFBayADU, we understand the unique needs and preferences of every homeowner are different - that's why our 1000 square foot ADU was designed with flexibility in mind. It can comfortably fit two bedrooms or one luxurious primary suite complete with walk-in closet and spa-like bath. Plus, with high-quality finishes, ample natural lighting, an open floor plan layout and spacious feel even when smaller footprint is considered!
No matter whether it's used as a guesthouse, rental unit, or office space; we'll work hard to provide everything you need for comfortable living. We've got plenty of options in case you required amenities like kitchenette facilities, living area, dining area and much more - you will feel right at home when living there!
Fast Track Permitting
We understand the permitting process can be complicated and time consuming; that's why we make it as effortless for our clients as possible. Our all relevant floor plans and design have been made keeping in view the local building codes and requirements. So, that you can enjoy faster permitting times and start on your project sooner!
Online Walk-Through Available
At SFBayADU, we understand that seeing is believing - which is why we offer an online walk-through of our 1000 square foot ADU. This feature gives you the opportunity to view its layout, finishes and features at your own convenience from home.
Visualize yourself living here comfortably to gain more of an idea what it would be like living there yourself and gain a clearer idea of what it might mean having an SFBayADU 1000 sq. Ft ADU on your property!
SFBayADU: Your Partner in Building an ADU
At SFBayADU, we believe your home should reflect your individual style and needs. That's why we work closely with each client to develop an ADU that perfectly complements their lifestyle while increasing property values. Leveraging our extensive expertise, we're available throughout every stage of ADU construction from planning and designing through construction and finishing - offering seamless assistance throughout.
Our team of skilled professionals includes architects, designers, and builders who share a common goal - designing beautiful ADUs that our clients will be proud to call their own. We use only high quality materials and finishes and strive to provide exceptional craftsmanship and customer service.
Time to call experts
Are you still confused? There's no reason to be. You can trust our years of expertise and our five-star services that have been helping homeowners achieve their dream ADU with ease. Just call our sales rep and they'll further guide you about our process and how we can get started on your next dream project.